History
From Leather Research to Biochemistry
Today's Max Planck Institute of Biochemistry (MPIB) emerged out of three Max Planck Institutes located in Munich
The original Max Planck Institute of Biochemistry – founded in 1913 as a Kaiser Wilhelm Institute in Berlin-Dahlem, the Max Planck Institute for Protein and Leather Research – founded in 1922 as a Kaiser Wilhelm Institute in Dresden, and the Max Planck Institute of Cell Chemistry – founded in 1954 in Munich.
In 1972/73, these three institutes were merged in Martinsried – which then was a village with 500 inhabitants – and became a large biochemical center, surrounded by green fields.
It received the name of the largest and oldest of the three institutes: Max Planck Institute of Biochemistry.
Construction Phase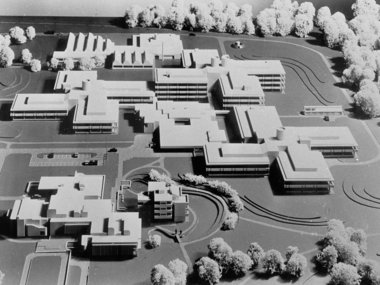 Idea of the Institute Construction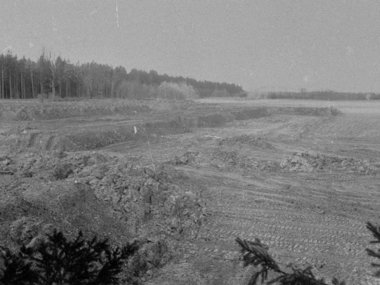 Start of construction in Martinsried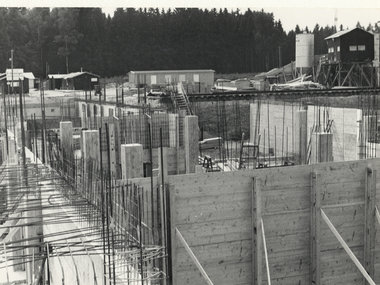 Foundation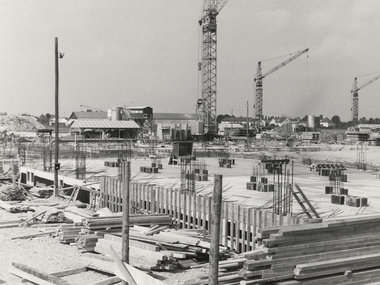 Construction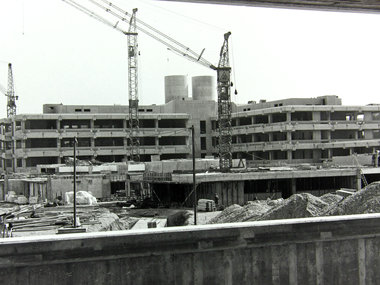 Raw Construction
Areal View
Inauguration by Mayor Naumann on March 23, 1973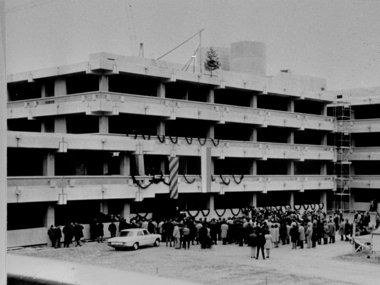 Topping 19.11.1970
At the time of its founding, the MPIB consisted of ten research departments, had 500 employees and an annual budget of 19 million Deutsche Mark.
Today, there are eight research departments, 750 employees and the annual budget amounts around 48 million euros.
The research focuses have also changed: In the past, the scientists mainly concentrated on natural products in chemistry and molecular biology, protein and cellular biochemical research.
Nowadays, their main focus is on biochemistry, cell and structural biology, biophysics and molecular medicine. New imaging methods as well as bioinformatics play an increasingly important role, too.
The newly founded institute at the southwest perimeter of Munich did not have to remain alone for a long time, because the building of the Munich university hospital Großhadern began shortly afterwards. In the last decades, the Max Planck Institute of Biological Intelligence (in foundation), the Innovation and Startup Center Biotechnology (IZB) as well as various faculties of Ludwig-Maximilians-Universität (LMU) Munich such as Biomedical Center have also settled within a short distance.
Last update: August 2022