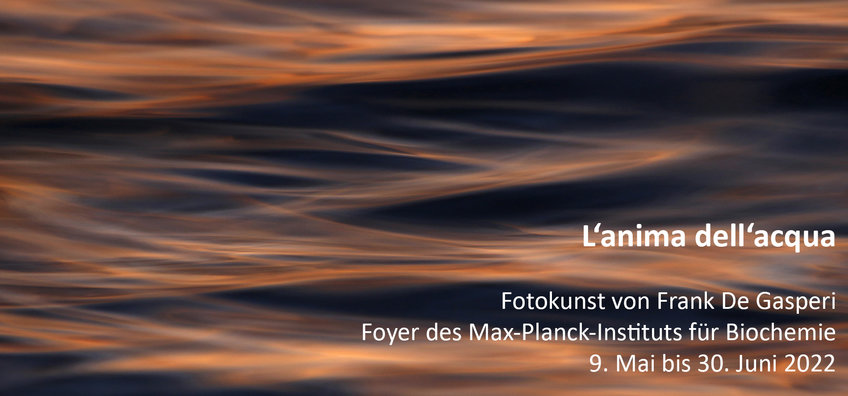 Frank De Gasperi - L'anima dell'acqua
Exhibition from 09.05.2022 to 30.06.2022. The exhibition is open for external visitors. Please note our current rules (see below).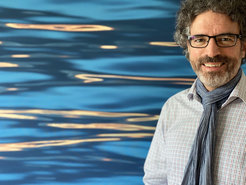 The element water is the main focus of the photographic work of the Munich-based Frank De Gasperi. He concentrates on colors and forms, creating abstract images in which one can lose oneself while looking at them.
The images play with reflections and flowing movements and thus also repeatedly explore the boundaries to painting. The photographer does not alienate his pictures afterwards on the computer. He is not concerned with rejecting the creative possibilities offered by digital image processing. Rather, it is important to the artist to show that all the impressive colors and shapes are already present in nature. Subsequent alienation is therefore not necessary at all. The abstraction sharpens the view on usually unnoticed or with the naked eye not immediately graspable details and is to promote the fascination for the so versatile element water apart from the usual pictures.
At the same time, the artist wants to use the creative aesthetics of his photographs to remind us of the importance of comprehensive water protection. Clean water is the basis of life, intact water landscapes are elementary for environmental and species protection - and a prerequisite for the permanent preservation of this so changeable photographic motif in its natural beauty.
The specific location where the photographs were taken is not apparent from the abstract motifs, but almost all of the photographs shown were taken in the Bavarian foothills of the Alps. They are printed on fabric using the thermal sublimation process and mounted on stretcher frames.
Visitor rules and exhibition hours:
Mon-Fri 08:00 - 00:00 (08:00 - 18:00 no groups please)
Sat, Sun & public holidays 08:00 - 20:00
Hygiene measures:
wearing an FFP2 mask
sufficient distance between each other (min. 1,50m)
hand disinfection