Winfried Denk -  "ON THE WAY"
Exhibition from October 16 until November 18, 2017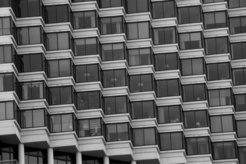 Winfried Denk is inventor and pioneer of two-photon microscopy, a technique that has allowed biologists to inspect the inner workings of cells even when those are buried deep inside living tissue. His interest in unusual forms and structures is not confined to his professional life. When traveling, for work or leisure, he is never without his Nikon. Everything that catches his eye becomes a suitable subject for a photograph. No detail is too small, no scene too mundane to attract his interest.
Encouraged by his life partner, artist and scientific illustrator Julia Kuhl, Denk agreed to an exhibition of his photographs to coincide with a symposium marking his 60th birthday.
The exhibition will take place from October 16 to November 18, 2017.
Opening hours are daily from 8 am - 8 pm
The vernissage will take place on October 19 at 6 pm in the entrance area of ​​the MPIs.