Zwischenfall - Juliane Laitzsch, Katrin von Lehmann, Eva-Maria Schön
Exhibition from July 19 until September 20, 2019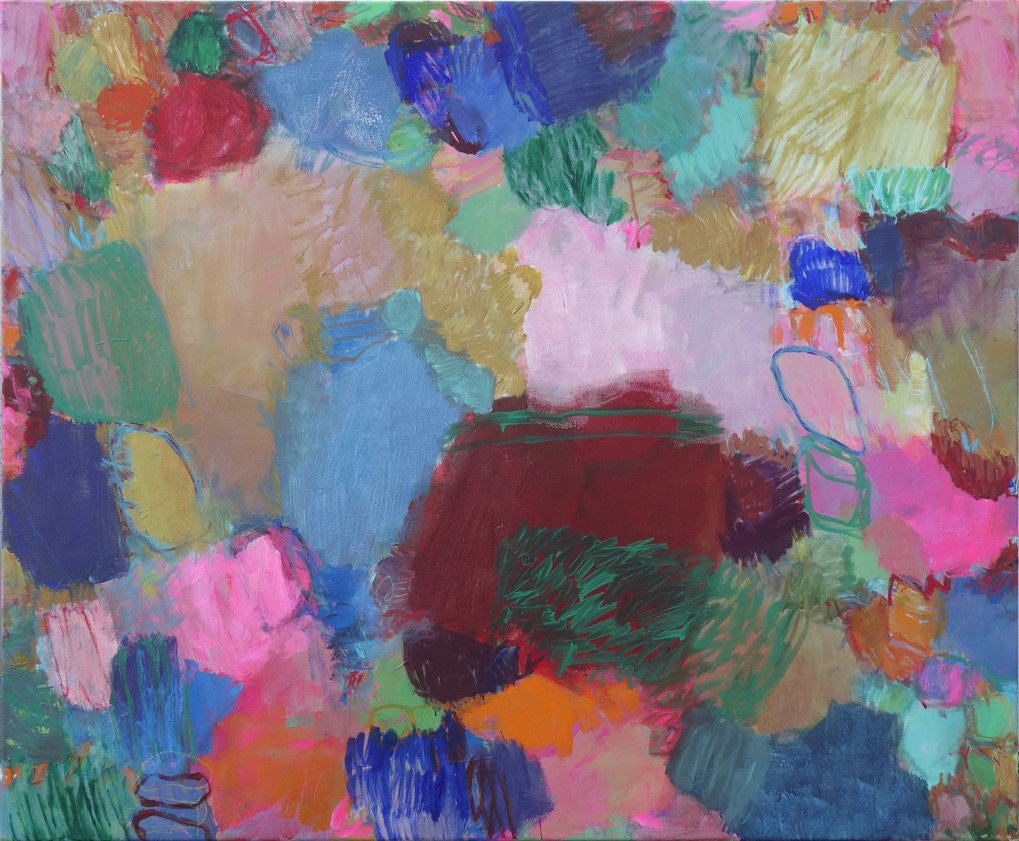 Zoom Image
Art Exhibition "Zwischenfall"
Art Exhibition "Zwischenfall"
Photo: Eva-Maria Schön
Photo: Eva-Maria Schön
It started out casually.

The artist Katrin von Lehmann regularly went to the canteen of the Max Planck Institute of Molecular Genetics in Berlin for lunch in 2012. The conversations with the table neighbours were interesting and the food good. She became curious to get to know the scientists, their work and laboratories better. Together with the two artists Eva-Maria Schön and Juliane Laitzsch, she developed the idea of developing artistic works in dialogue with the scientists, based on the laboratory visits. At this time there were a number of concrete appointments for lunch with scientists* of the institute.

Following their own curiosity, questions of the different approaches were discussed together:
What does it mean to conduct an experiment?
What role do images/visualisations play in this?
What is the significance of failure?
How important is repetition?

From 2012 to 2017, the artists then developed a joint artistic working method in the canteen by filling ever larger pinboards with sheets from their working processes. In addition, they realized artistic works in reaction to the joint laboratory visits. Works originating from these processes and further developed will now be shown at the Max Planck Institute of Biochemistry in Munich. This time the exhibition space is a passageway. The artistic works are perceived as walking. The gaze wanders from one side of the wall to the other and also touches the floor. What questions arise from these perceptions? What role do incidents play in the working process of scientists* and artists*?

Juliane Laitzsch shows works from the series "Rosettes and Trees of Life". In these drawings she brings together forms - rosettes and trees of life - for which a sample embroidery cloth from 1811 served as a model, in connection with text excerpts dealing with the formation of vertebrae in the embryo. The work is supplemented and adapted for the spatial exhibition situation in Munich.

Katrin von Lehmann
From her current, multi-year project 'Leerstelle des Unbekannten/Nichts stimmt mehr' she shows various series of her works on paper. The inspiration and theoretical starting point for the project was the result of the international, scientific Human Genome Project of 2003, according to which the genes are not primarily responsible for the genetic process. The current state of knowledge has thus been strongly questioned. Von Lehmann takes up the situation of knowing a field of research well and still wanting to reopen the field. Genetics assumes the role of a reference space, in which the information refers to something future that is not yet identifiable. In practical terms, the focus is on the experimental method.

Eva-Maria Schön
Photograms without negative, no light, or just for a moment when the hand moves over the light-sensitive paper - this movement is recorded with water and fixing salt - the chemical reaction between paper and salt makes an imprint possible - in a matter of seconds.
Vernissage: July 18, 2019 at 6 p.m.
Opening hours from 8am to 8pm daily, entrance free